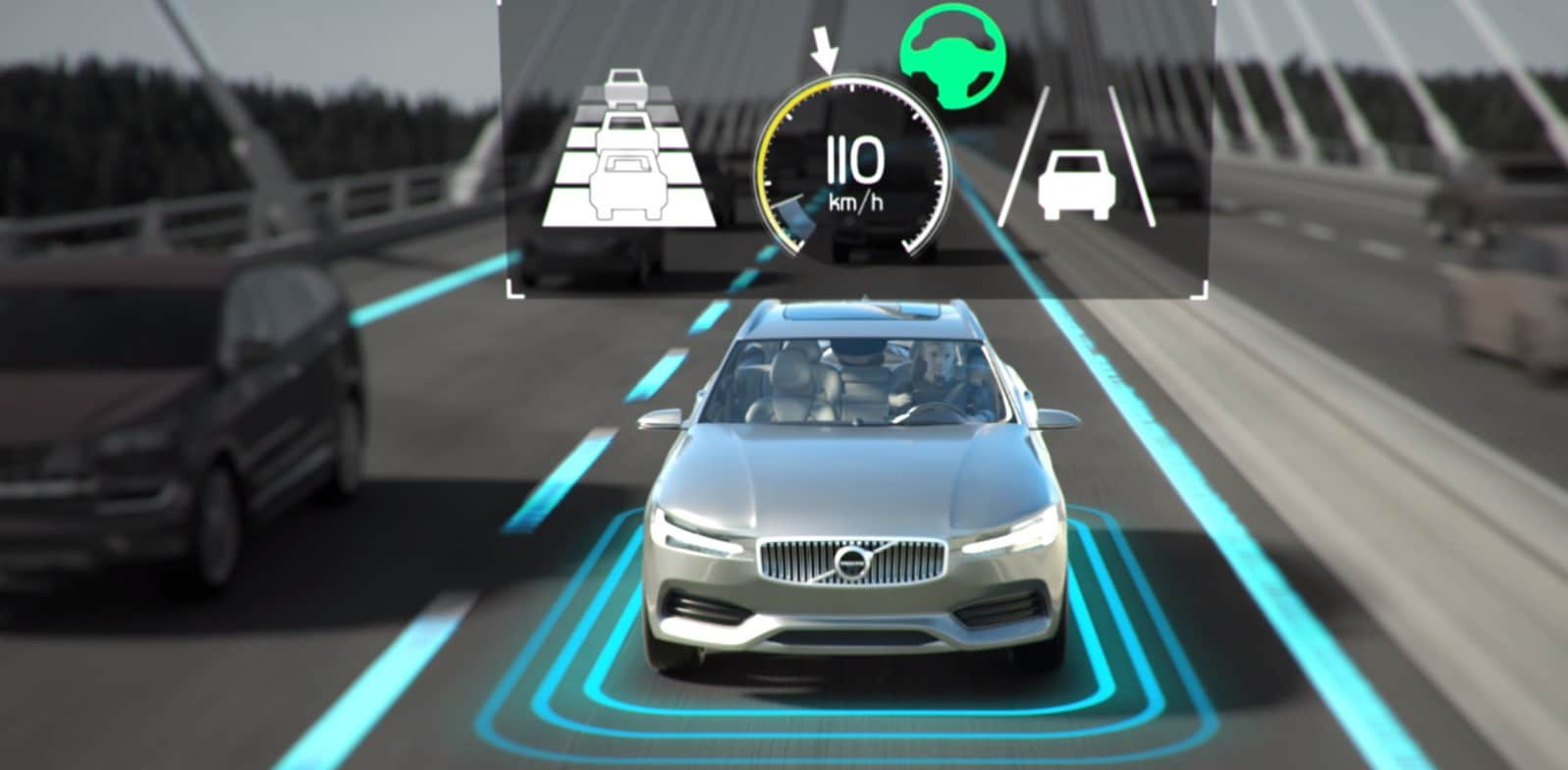 Find Out Why Volvo Is a Leader in Auto Safety Technology
Back in 1927, the founders of Volvo Cars decided to focus on safety as one of the company's core values. Since then, Volvo has continued to be a leader in automobile safety with innovative passive and active safety features that have helped save countless lives. This includes the design and implementation of the first three-point safety belt, the first booster cushion for children, and the Side Impact Protection System. Today's Volvo vehicles employ the latest technology to protect our customers in Barrington and Hoffman Estates, IL, including standard IntelliSafe equipment in all Volvo cars, wagons, and SUVs.
Drivers in Elgin and Palatine, IL can feel confident about their safety in Volvo vehicles. Each Volvo model is built with a high-strength steel safety cage for protection in the event of a crash. They also come with a range of airbags and energy-absorbing seats to reduce the chance of spine injuries. Volvo's run-off road mitigation uses input from the car's advanced sensor system to detect when the vehicle is going off the road. It then tightens the front safety belts to help keep you and your passenger inside the car where you're better protected.
IntelliSafe Standard includes City Safety, which uses radar and camera technology to identify other vehicles, cyclists, pedestrians and large animals, day or night. It warns you if it detects an imminent collision and, if you don't react in time, it can automatically apply the brakes to help avoid or mitigate a collision. This also includes Steering Support, which helps you to steer away from danger as effectively and safely as possible.
IntelliSafe Surround includes blind spot monitoring with steer assist, cross traffic alert with brake support and rear collision warning, which give you all the information and support you need to know about vehicles or objects in your vicinity. This enables you to spot potential accidents and avoid them.
People in Algonquin, IL will want the optional IntelliSafe Assist pack for extra peace of mind on the highway. This suite of features includes everything you need for a more controlled and relaxed driving experience, including:
Adaptive cruise control
Pilot assist
Distance alert
The pilot assist feature reduces driver strain by helping you maintain a more consistent and precise position in your lane. Distance alert is only available in Volvo vehicles equipped with a head-up display. It activates a warning to help you keep an appropriate distance from the vehicle in front of you.
See the New Volvo Safety Innovations at McGrath Volvo Cars Barrington
These are just some of the safety features available in the new Volvo cars, SUVs, and wagons. Stop by McGrath Volvo Cars Barrington to see how they work firsthand.